Wood Pallet Design — Stylpoint srl — Andrea Epifani
2019
a project for
DESIGNSTART
www.designstart.it
Lecce (IT)
"forMARE" is a dedication to the Apulian sea.
The sea, characterized by an incredible variety of shades of color, also determined by the variability of nature, from the immense beaches to the cliffs overlooking the sea is one of the elements that most characterizes Apulia.
"forMare" is a wine cabinet that reinterprets the Apulian sea through patterns of different colors and materials. The patterns, all in shades ranging from blue, light blue, green and turquoise, are made of different materials: oxidized copper, ceramic and paper pan. They can be easily assembled and disassemble to make them interchangeable. The wine cabinet is made both in steel corten and in ash wood and frames the "sea", which is the cabinet door. The modular piece of furniture can be mounted vertically or horizontally, thus changing the opening from the classic to the folding door.
The name of the wine cabinet derives from the Italian word "formare", a word composed of "for" and "mare", which means sea. It is a dedication to the sea and at the same time, the word itself indicates an object that is formed.
Wood Pallet Design — Stylpoint srl — Dario Giancane
Stylpoint srl — Andrea Epifani
Stylpoint srl — Dario Giancane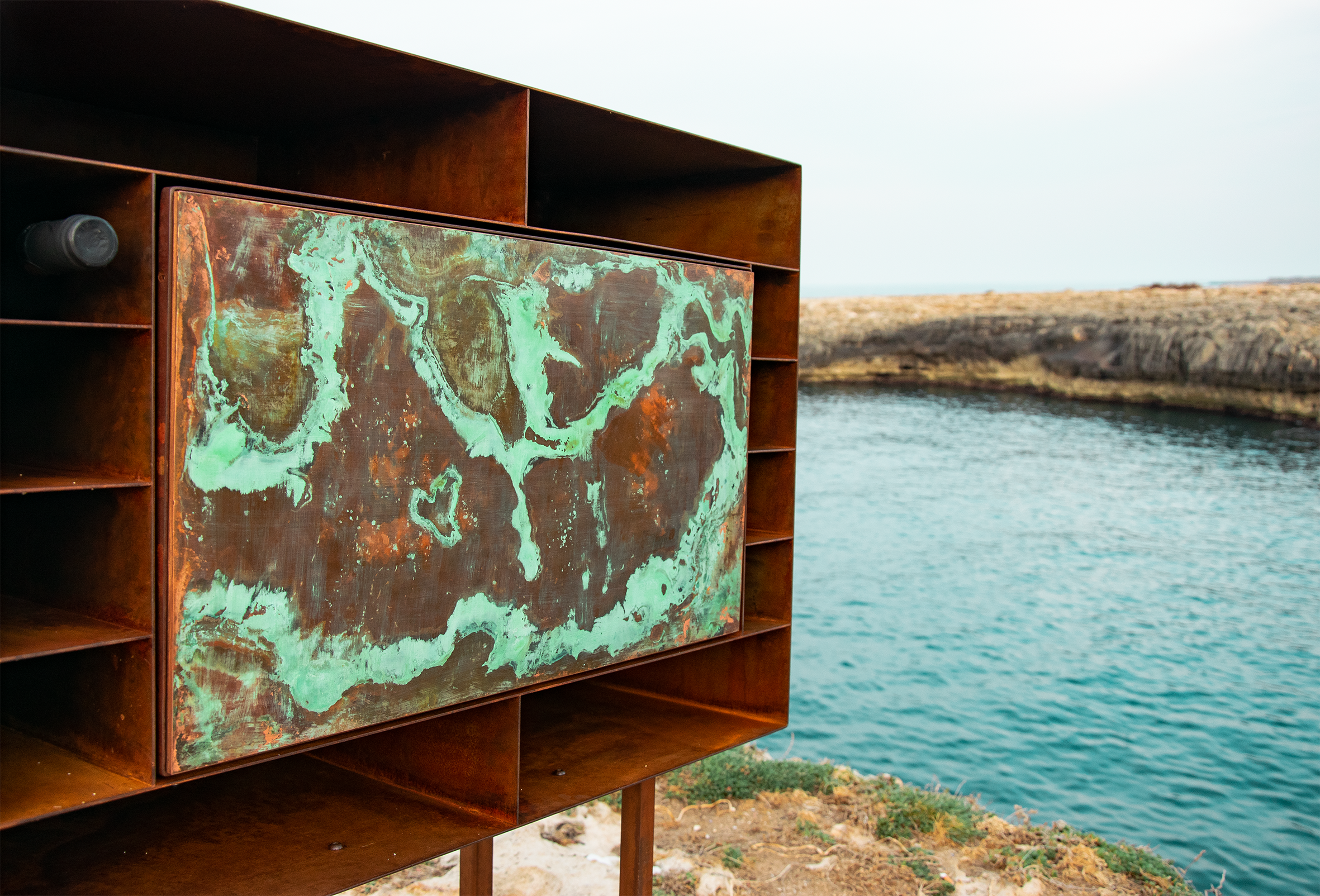 Stylpoint srl — Dario Giancane